Introducing the UK's No1 Flat Pack Bunded Storage building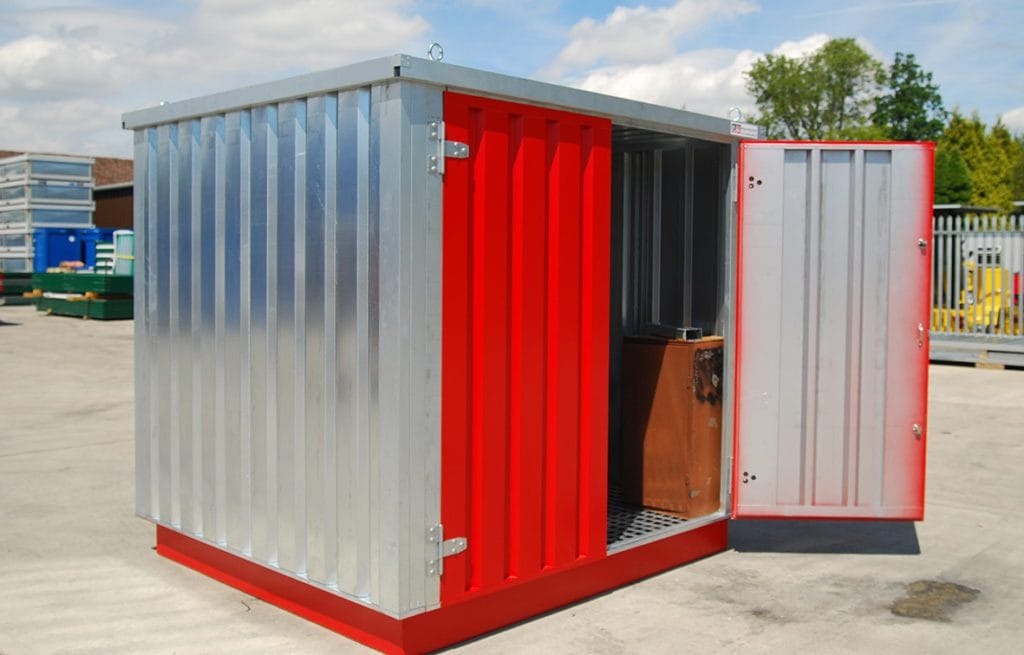 The all-new XPandachem is the UK's most popular flat-packed bunded storage container and thanks to its unique design, provides safe and secure storage for materials in previously inaccessible places. Each XPandachem unit has a suspended grated floor above a sump that safely collects leaked or spilt materials and the double doors made of afford excellent access as well as feature a secure double locking system. Compliant with:
COSHH – Control of Substances Hazardous to Health Regulations.
COSHH is a law that requires employers to control substances that are hazardous to health. Please note –  you should ensure that this product is suitable for containing your substances by contacting your local HSE Officer.
Simple assembly of the XPANDACHEM below:
Features
All components are totally man-portable and can be carried into locations with restricted access for its simple assembly
The only tools required are a socket set and screw driver
The strong profiled steel building is manufactured in galvanized steel for long life and features double locks on the doors for added security
Units can be linked together to form larger areas of storage space, side to side or end to end
If not in use the XPandaChem™ can be returned to its flat-packed form for transportation or easy stackable storage
All parts of an XPandaChem™ can be replaced
New Improvements
Fully galvanised body, with powder-coated double doors.
Easily returned to flat pack state means less storage space when not in use.
Fully expandable (modular) capability.
Optional 'Snap-in' shelf uprights & arms.
Optional external powder coated painting.
Great value for money
Comes with a double locking system for additional security.
Sumped base with suspended floor grate, for containing spillages.
Can be simply craned when assembled using special lifting eyes, even with contents in place.
Flatpack. Portable. Robust. Expandable.
Easy to Assemble.
Call PandaBuildings to find out more about the XPANDACHEM on: 01795 701 131

XPANDACHEM Technical Specifications
Size / Dimensions
Plans and Assembly
Size / Dimensions
Length: 2m or 3m or 4m
Width: 2.1m 
Plans and Assembly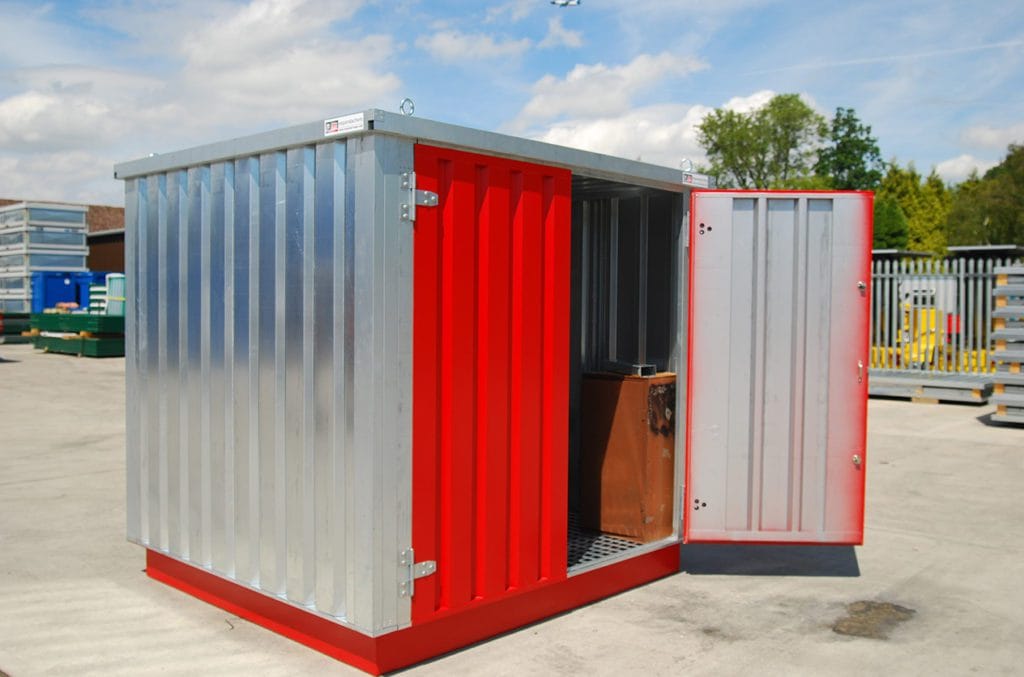 Sizes available: 2m / 3m / 4m (L) x 2.1m (W)
Prices start from £2,290.00 (plus VAT)
Numerous accessories available