A unique solution to your storage needs...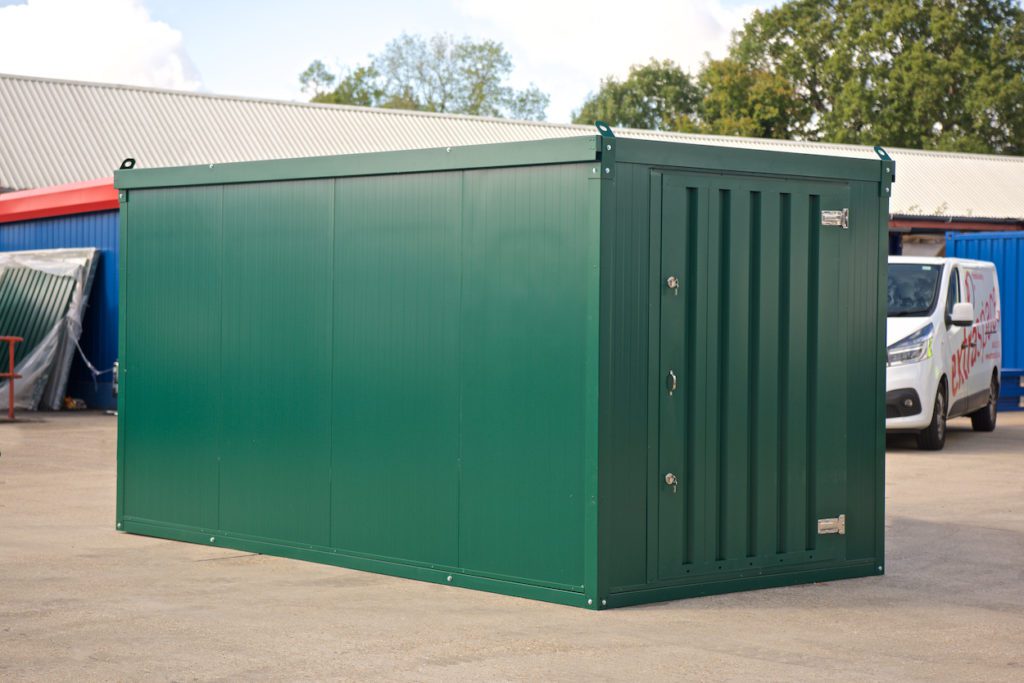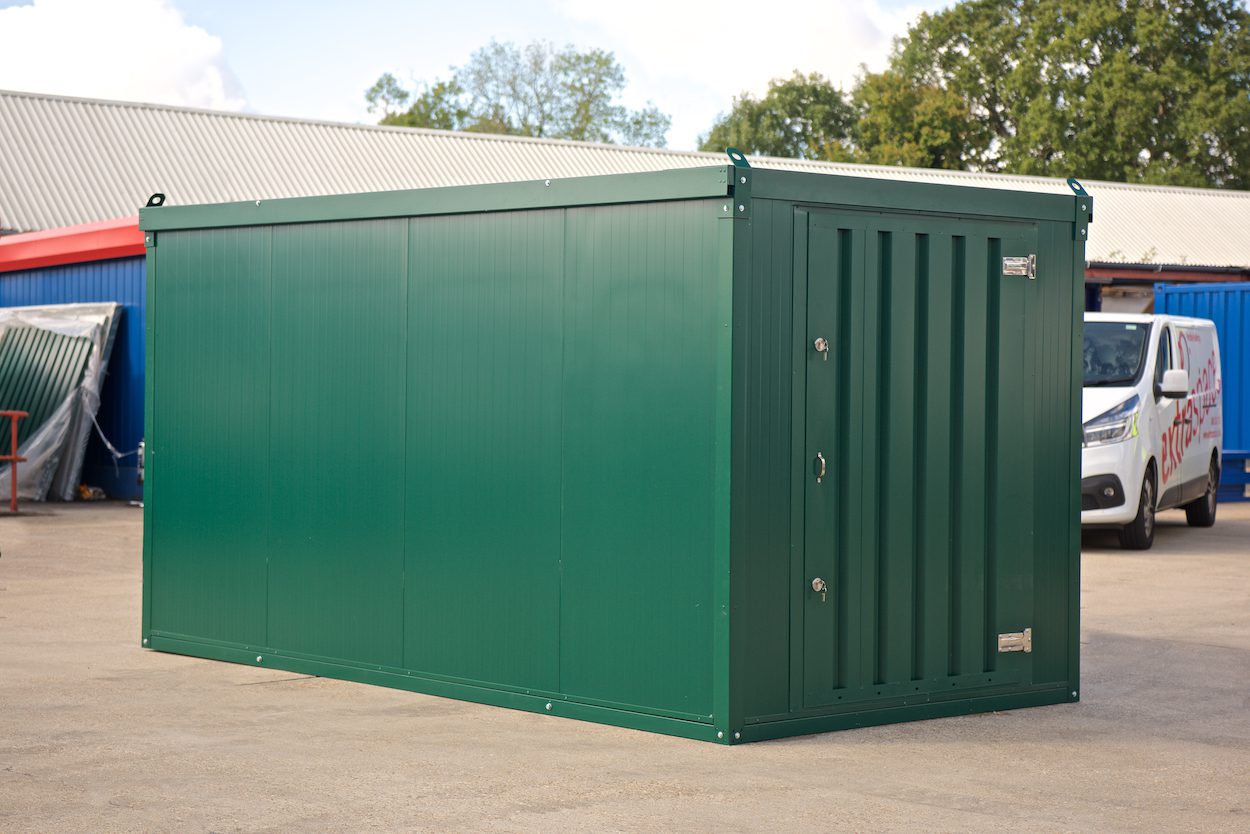 The Insulated XPandaStore is our brand new flatpack storage building which aims to improve on the 'Award-winning' XPandaStore. The unit is fully man-portable and can be completely disassembled to get through even the most difficult to access areas. Thanks to the fully insulated wall and roof panels, Insulated XPandastore is ideal for maintaining a condensation free environment for not just perishables/goods, but to adapt into a comfortable man cave, insulated garden room or workshop.
We often had feedback from customers saying they'd like to convert their previous storage unit (XPandaStore) into a workable space they can actively use for hobbies throughout the year, this building has all the benefits of a secure storage building but with the added feature of insulation, enabling you to keep you cool in the summer and warm in the winter.
The XPandaStore Insulated unit is now available with an optional serving hatch.
Our insulated panel store is Ideal for use as a catering outlet, information kiosk or a home bar, the addition of a hatch turns your store into a useful semi permanent building with a multitude of potential uses that can used throughout the year.
The hatch features two pneumatic struts and two deadlocks to keep the unit secure when not in use.
As with all the XPanda Buildings, additional units can be added to the original at anytime, allowing your business to grow with you.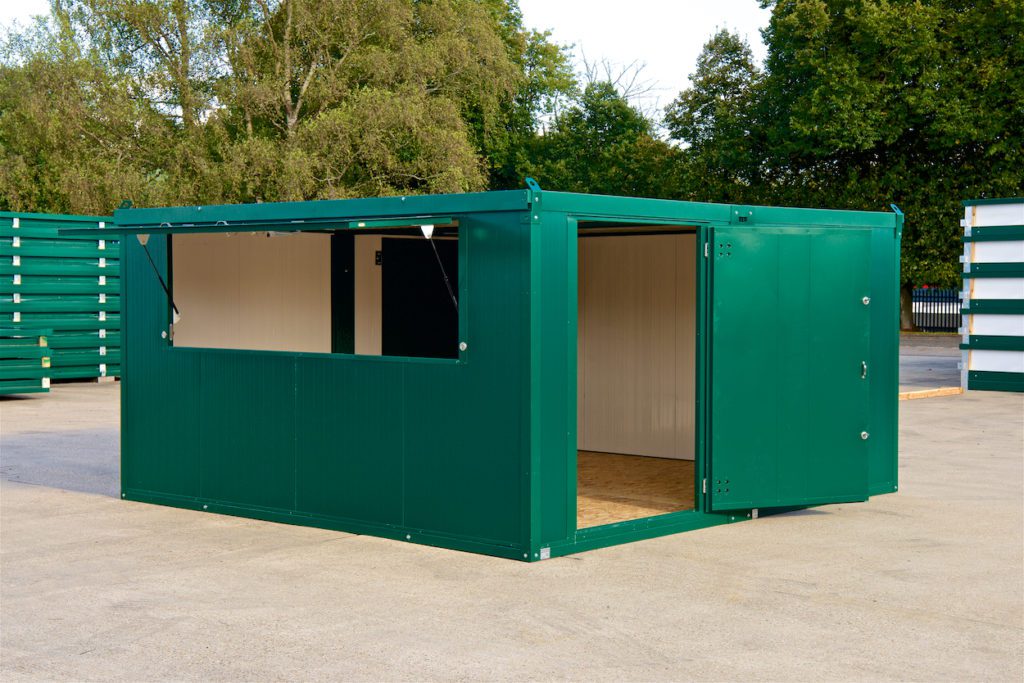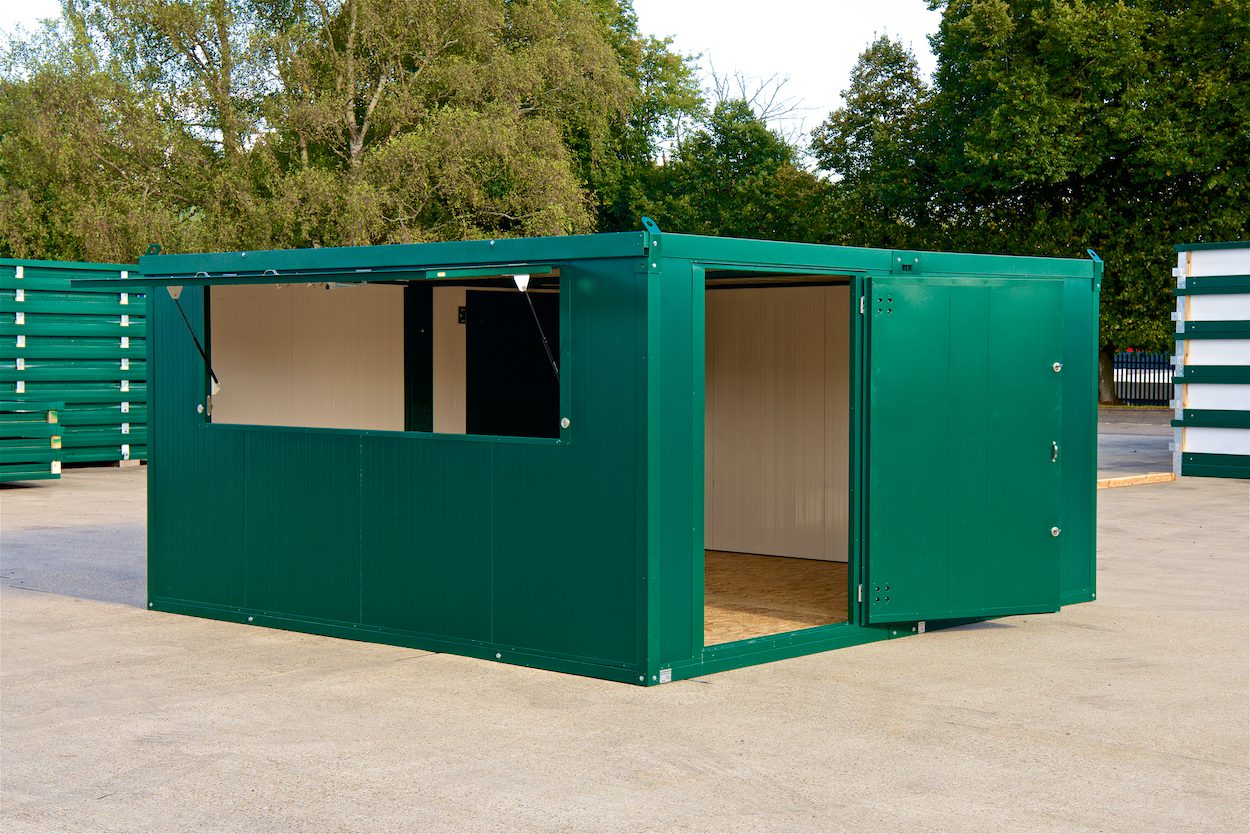 XPANDASTORE INSULATED – Features & Improvements
Features
All components are totally man-portable and can be carried into locations with restricted access for its simple assembly
The only tools required to assemble are a socket set and screw driver
The strong profiled steel building is manufactured in galvanised steel for long life and features double locks on the doors for added security
Units can be linked together to form larger areas of storage space, side to side or end to end
If not in use the XPandaStore Insulated can be returned to its flat-packed form for transportation or easy stackable storage
All parts of an XPandaStore Insulated can be replaced
New Improvements
Stainless steel hinges improve security and appearance
The door and frame have increased steel thickness.
Panels for this unit are now flat instead of corrugated giving a more aesthetically pleasing look.
 Panels are now completely insulated, resisting frost and condensation whatever the weather
The unit can be lifted with a crane in its fully assembled form, lifting eyes come as standard.
Designed with Expansion in mind
Call PandaBuildings to find out more about the XPandaStore Insulated on: 01795 701 131
XPANDASTORE INSULATED - Technical Information
Size / Dimensions
Technical Specifications
Plans and Assembly
Size / Dimensions
Length: 2m or 3m or 4m
Width: 2.1m Height: 2.1m
Technical Specifications
Plans and Assembly
or call our Pandas on 01795 701 131 to discuss special orders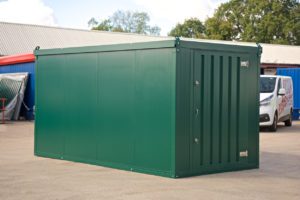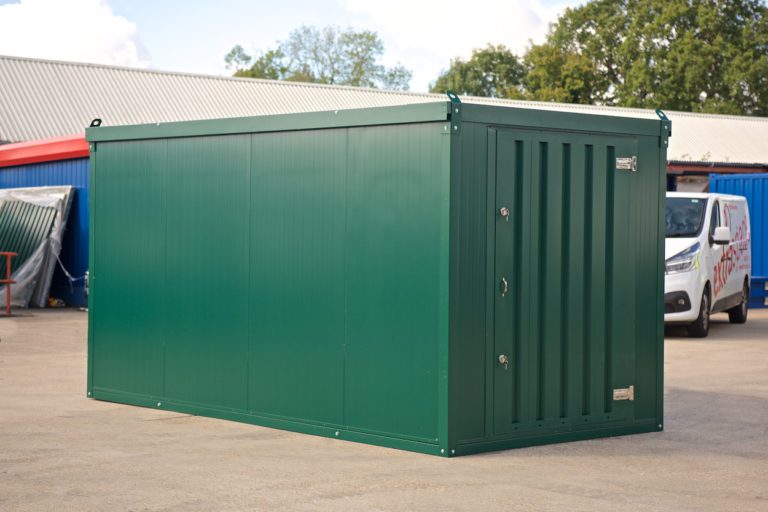 Sizes available: 2/3/4m (L) x 2.1m (W)
Galvanised Steel with Protective powder coated finish in Green RAL6005
Prices start from £2,015.00 (plus VAT)
Numerous accessories available