Flat-Pack

Modular

Secure

Rapid-Deployment

Simple
Buildings
Our products are easily situated in even the most inaccesible areas
NEW!
XPANDASTORE
Powder Coated Anthracite Grey (RAL 7016)
Satin Finish
| Available now |
Secure, Portable, and Easy-to-Assemble Buildings
Our flatpack, man-portable buildings are perfect for just about any use, especially in previously inaccessible areas such as tight alleyways and steep hills. With a simple yet secure fastening system, our buildings are easy to assemble and disassemble.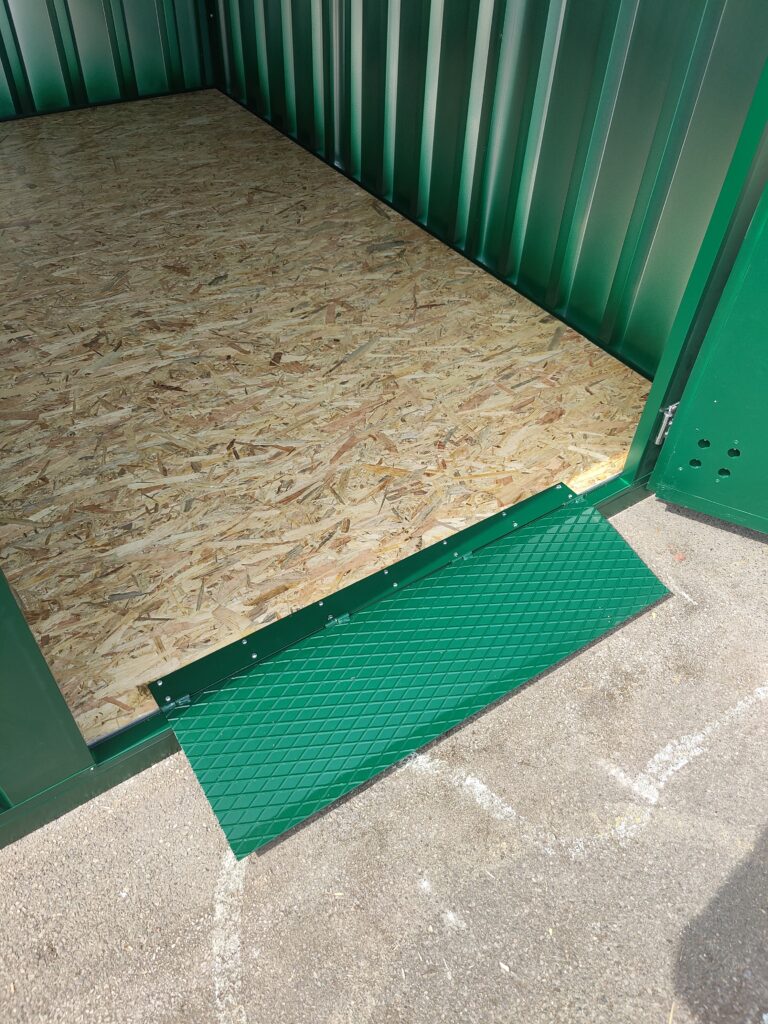 A unique solution to your storage needs…
The secure XPandaStore™ is a flat packed steel storage unit you can use anywhere. A portable space that requires no cranes or lifting gear. Simply carry to site and construct – no specialist tools needed, everything for assembly is included. You will only need a socket set (13mm & 19mm) and a screwdriver to assemble. Ideal for locations where access is restricted. So, if you are looking for storage containers near me, look no further.
The XPandaStore™ can be enlarged by adding further units to the original at any time by using our unique linking system.
In addition to previous models, the improved features for 2021 include strengthened walls, double skin security doors with reinforced door frame, stainless steel hinges, and patented aluminium rounded roof corners to protect the roof from damage when moving from site to site making it a perfect portable space to use.
The optional crane lifting kit enables the XPandaStore™ to be moved in its assembled form with a 1.5 tonne load on board.
"What more needs to be said than – Pandastic! Andy and Charlie delivered our Xpanda Store V4.0 about 6-weeks ago and it was immediately apparent that Andy's vision and design of the product are great. We included the insulation pack and even during the recent heatwave, in the direct sun with the outside radiating heat, the temperature inside the store remained utterly sensible. It is no wonder that these guys are proud of their products and this shone through from the moment they arrived to deliver the flat packed cabin for sale. They were hugely helpful, professional and friendly and worked with us to get the store well over 400m from our original drop-off point (and across a stream). Nothing was too much bother for them. Once the pieces were moved into place, tucked away in the corner of our garden, they had it transformed from flat pack to functioning store in less than an hour.
A great experience from start to finish and we would unreservedly recommended them." __Rich R, Nantmel, Llandrindod Wells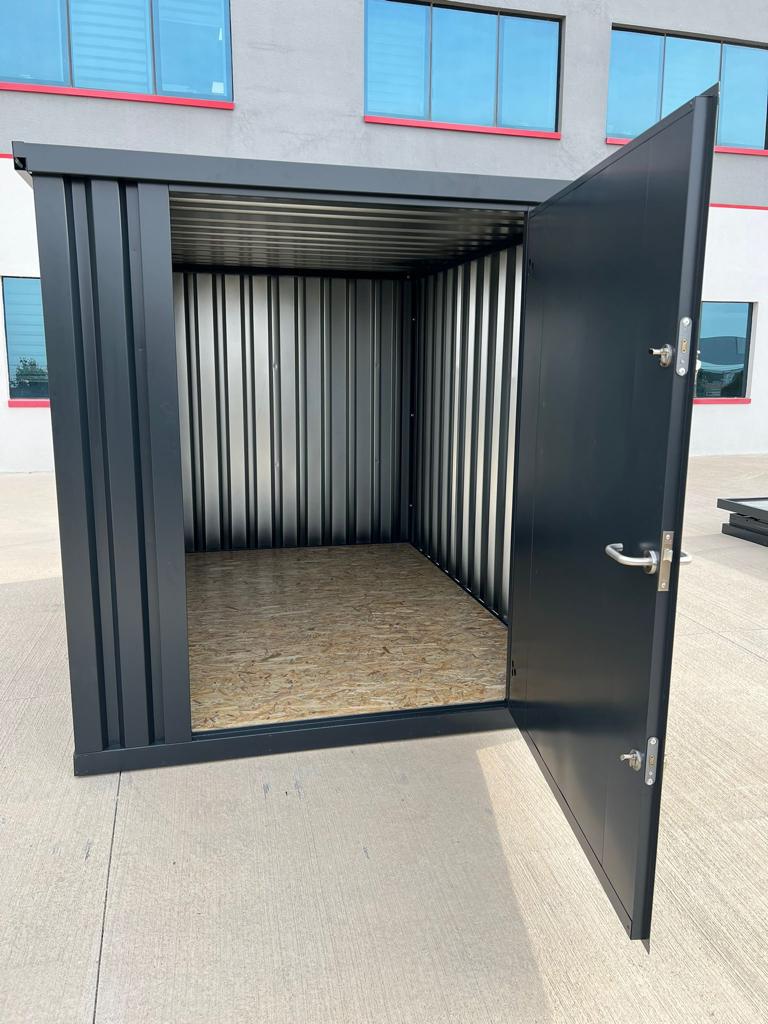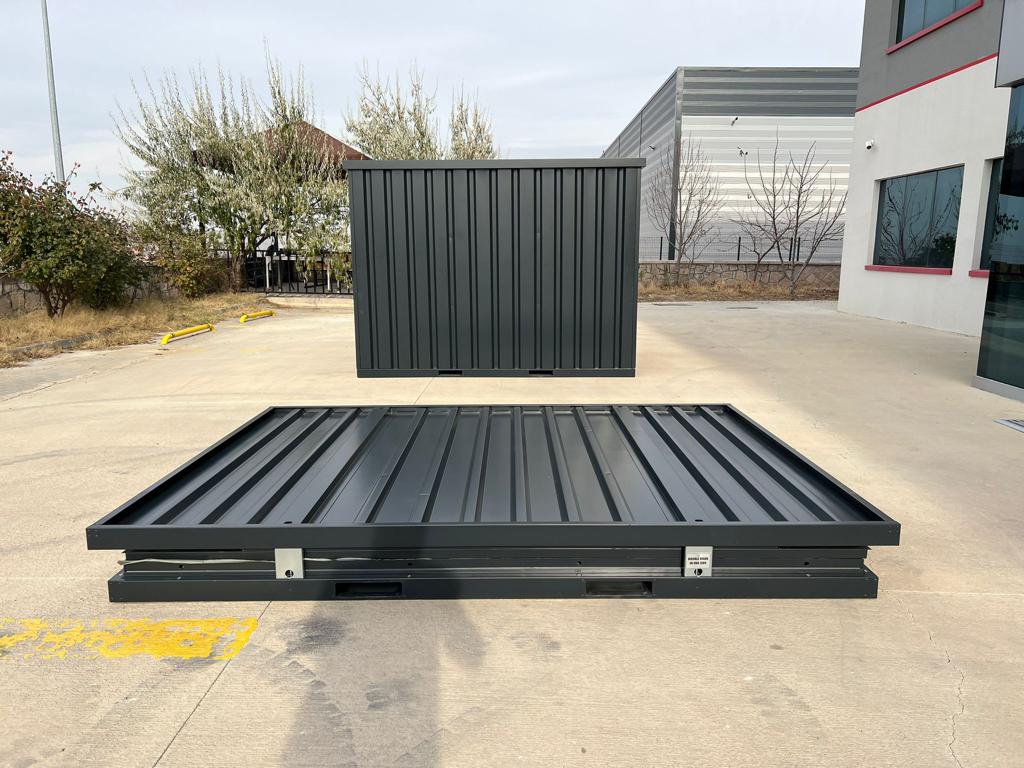 XPANDASTORE INSTALLATION
Want us to install your building for you? we've got you covered!
Our team of expert installers will deliver, site and erect your XPanda building onto your pad/concrete foundations. Just get in contact to discuss your needs, and we'll happily quote you and give you a complete price of the cabin for sale.
NEW COLOUR ANTHRACITE GREY
For almost 25 years, we've sold Green, Blue, and Galvanised XPandaStores, and we believe it's time for a change.
Order your portable space today in Anthracite Grey (RAL 7016) with Matte finish. We want to make this a non-special order colour in the near future and to be able to offer it on ALL XPanda Buildings. This colour will cost the same as Green/Blue
or call our Pandas on: 01795 701 131

...or request our Pandas to give you a call: